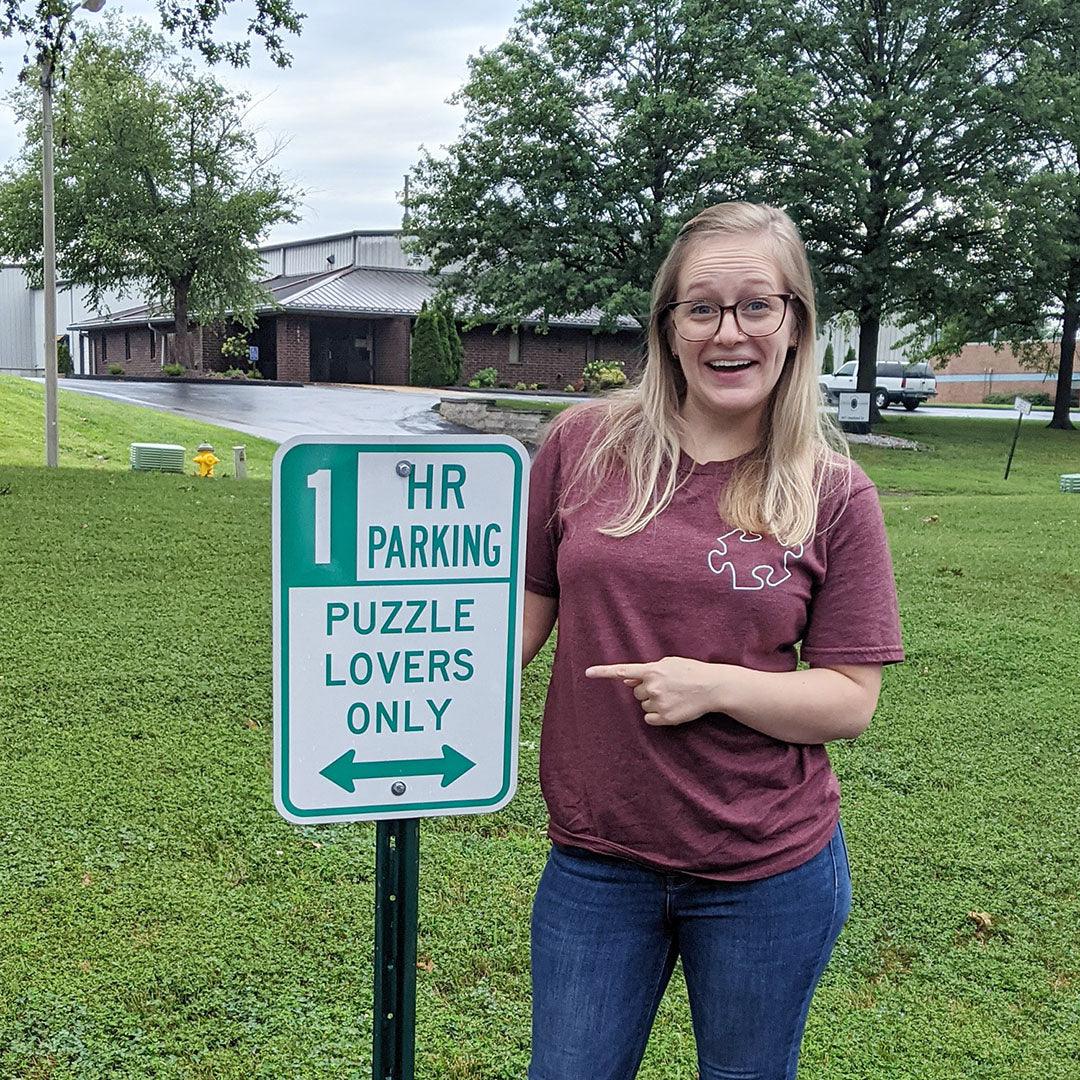 What's your name?
Sarah
Where are you from?
Saint Paul, Minnesota
When did you start puzzling?
I'm pretty sure I had a puzzle with me in the womb (but if that answer is not appropriate you can say I started puzzling as a little kid).
What is your favorite piece count and why?
500. I know that's not the norm, but I just love being able to get a puzzle done in one sitting.
What is your favorite type of art?
Anything bright and eye catching!
What makes you keep puzzling and how often do you puzzle?
I keep puzzling because it's just such a good feeling when you place that final piece. I also like fully letting my mind relax and focus in on the puzzling experience (and maybe an audiobook!). I puzzle in cycles. Sometimes I'll do multiple puzzles in one day and other times I'll have a few days or a week between puzzle sessions.
What is your go to drink/snack when you puzzle?
I've had too many snack mishaps (I'm talking to you pizza rolls!) so I try to keep my snacking and puzzles separate!
Tell us a little bit about your other joys.
Besides puzzling, I enjoy spending time with my puppy Cannoli, fixing up my 110 year old house, and going to concerts.