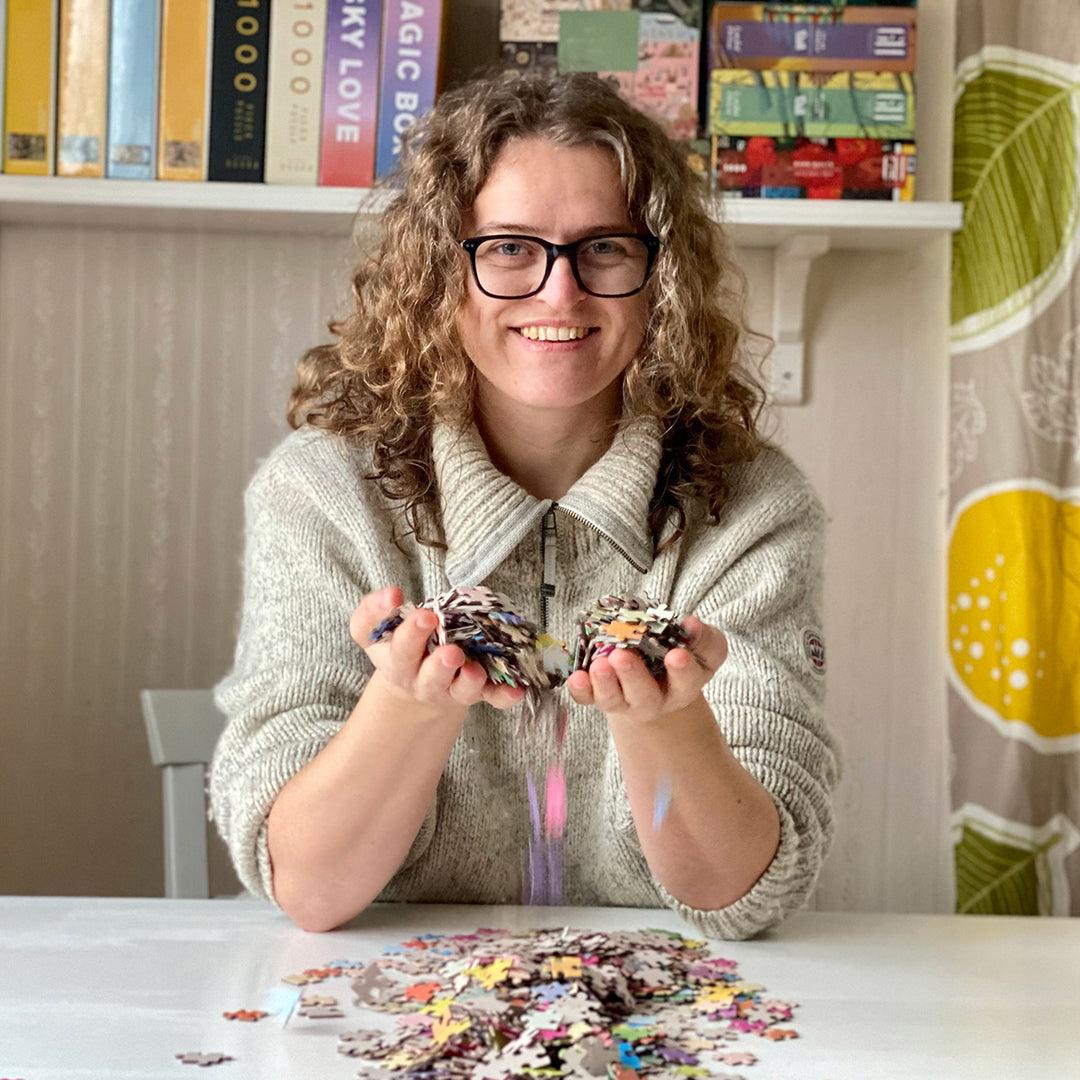 What's your name?
Matilda Norberg
Where are you from?
I'm from Sweden and a small town called Karlskoga.
When did you start puzzling?
I started puzzling in June 2021. I got Karen puzzles YouTube channel randomly suggested, watched a couple of episodes and thought why not try it out? After that I was hooked.
What is your favorite piece count and why?
I really like 1000 pieces. Since it's a common piece count there are lots of puzzles to chose from. I also like the puzzle pace I get with 1000 pieces.
What is your favorite type of Art?
I like art that gives me a good feeling and that has something more than what's obvious at first glance. Happy colours, gradients, geometrical shapes, and imaginative magic is often something that appeals to me. However this is a tricky question and I sometimes surprise myself with what I like!
What makes you keep puzzling and how often do you puzzle?
Puzzling gives me so much relaxation and mindfulness. If I'm stressed or can't sort my thoughts out I sit down puzzling for a while and then everything feels a little bit better. Since I started puzzling I don't think there's been a single day without me puzzling. I think I've become a true puzzle nerd
What is your go to drink/snack when you puzzle?
There's almost always a cup of tea, or a Pepsi max nearby when I puzzle. The drinks are banned from the puzzle table though, I've heard about way to many puzzles being ruined by spilled drinks.
Tell us a little bit about your other joys.
If you don't find me in front of a puzzle (or at work) I'm probably out in the forest hiking, taking a walk with my dog or hanging out with my family (husband and two teenage kids)