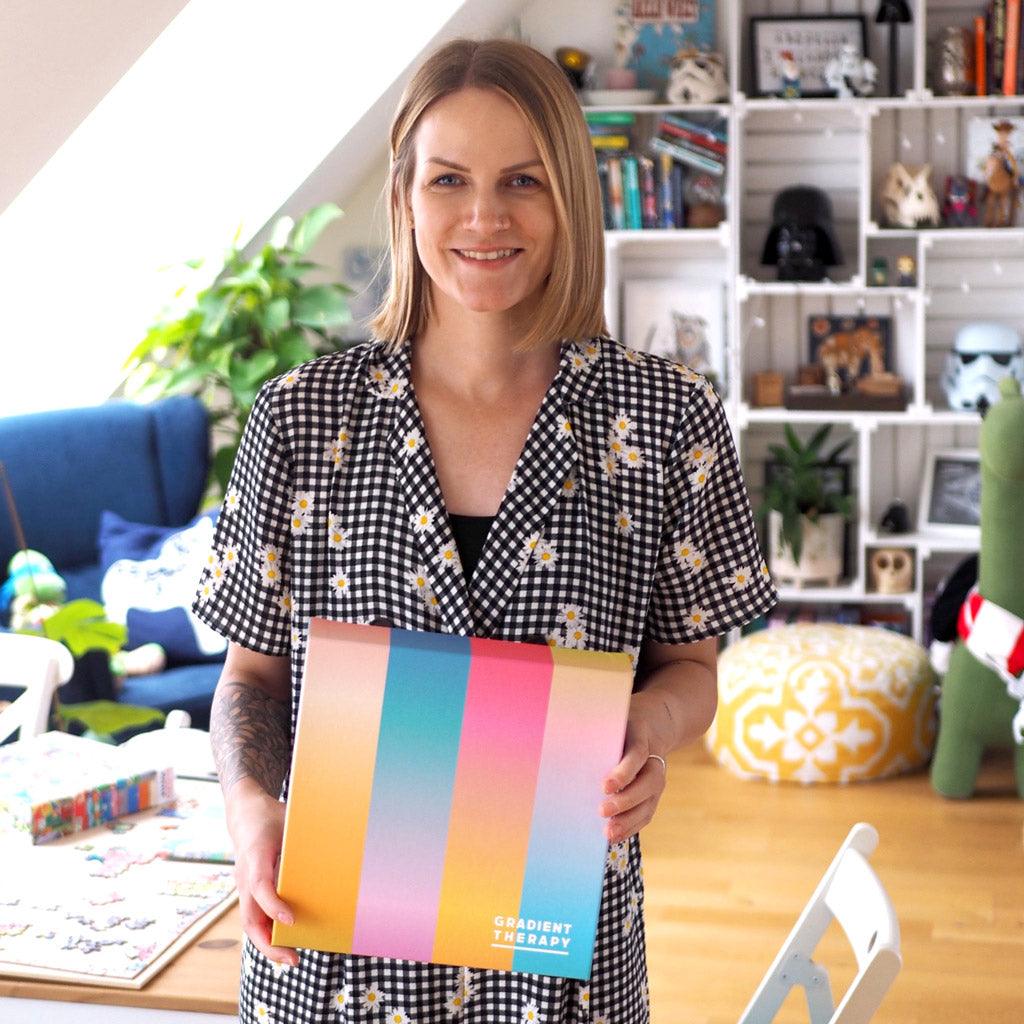 What's your name?
Lena
Where are you from?
Vienna, Austria
When did you start puzzling?
I've always loved doing puzzles as a child and after a long break I rediscovered my passion for them in 2018.
What is your favorite piece count and why?
1000 - because they are not too easy, but they also do not take too much time. I simply want to enjoy as many beautiful designs as possible. That's also why I often start multiple puzzles at the same time.
What is your favorite type of art?
I really love colourful illustrations and unique designs by creative artists. Supporting smaller and independent puzzle companies is also very important to me. Puzzles are art and not just toys.
What makes you keep puzzling and how often do you puzzle?
I enjoy the feeling and the challenge of bringing a puzzle to life, so I usually puzzle multiple days per week. It also calms me down and helps me to relax.
What is your go to drink/snack when you puzzle?
Iced tea and mini pretzels
Tell us a little bit about your other joys.
My other big passions are running and exploring the outdoors. Also, whenever I am home and need a break from puzzling, I like to read a good book, watch movies or listen to true crime podcasts. Recently I've started singing in a choir as well.