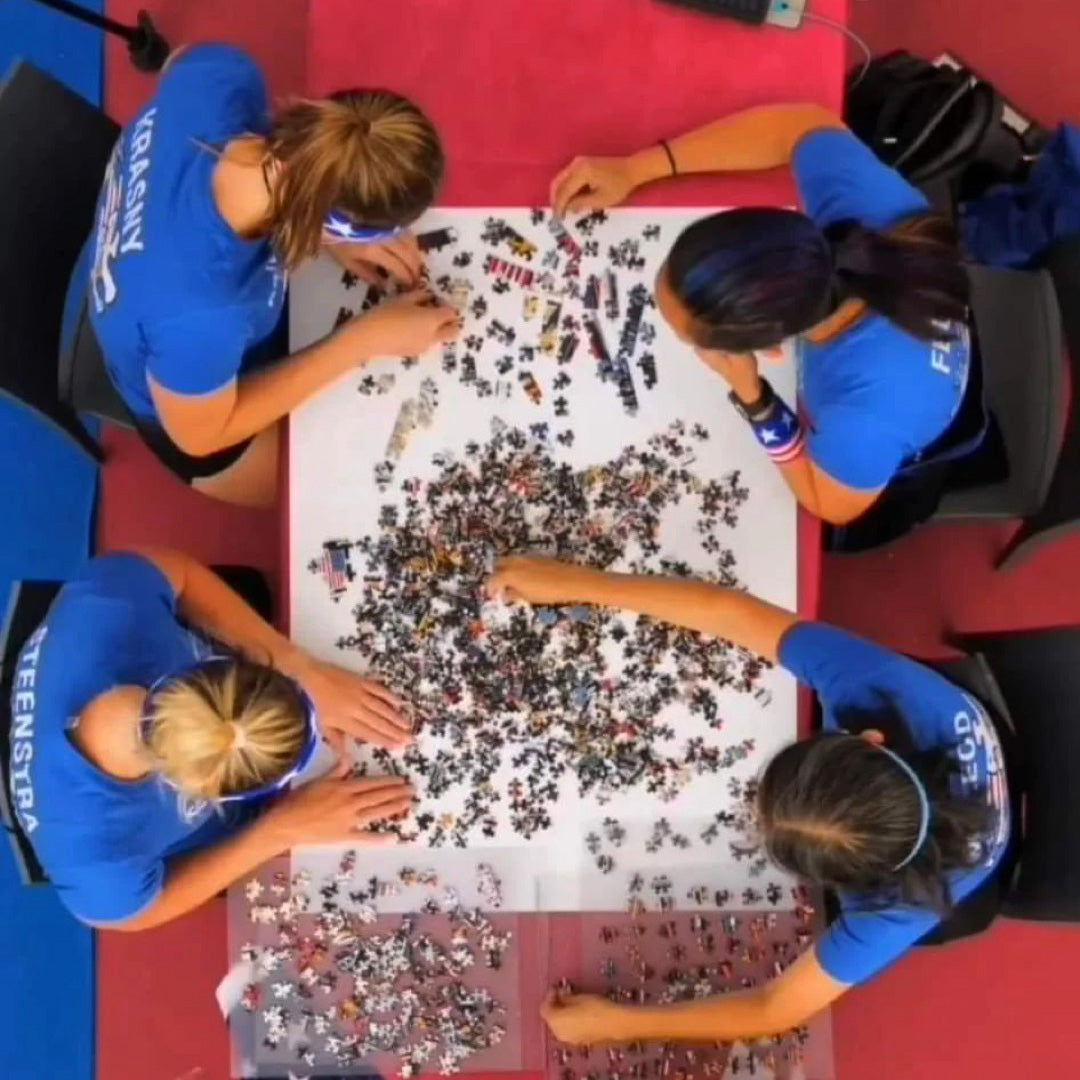 Where all the Puzzle People are



Written by Tammy McLeod / July 30, 2023 / Profile Photo: World Jigsaw Puzzle Championship in Spain, Photo from @tammymcleodpuzzler
Putting together a jigsaw puzzle is often a solo pastime, but attending puzzle events is a wonderful way to meet other puzzle lovers.
Also, speed competitions are a great way to flex your puzzling skills and experience a more adrenaline-filled version of this wonderful activity.
One of the best places to start your search for puzzle events is the World Jigsaw Puzzle Federation. Check if there is an organization for your country. They will be the best source for local events.
The WJPF also currently hosts the World Jigsaw Puzzle Championship in Valladolid, Spain. Competitors attend from all over the world for a weekend of intense puzzling and international camaraderie.
I am one of the founders of the USA Jigsaw Puzzle Association. We held our first National championship and convention in 2022, and are planning the next event for early 2024. Prior to creating this organization, finding puzzling events to attend meant regular Google searches and lurking in all the online puzzle groups I could find. Now usajigsaw.org holds most of that information in one place.
Photo above: USA Jigsaw Nationals Committee, photo by @tammymcleodpuzzler
Besides our US Nationals, some of the other most regularly occurring puzzle events in the USA include:
Photo above: Dinner with Puzzlers at Puzzle Parley, Photo by @tammymcleodpuzzler
Ravensburger is the largest producer of jigsaw puzzles, but they also make board games, so they are a regular exhibitor at gaming conventions, such as GenCon and Origins. They sometimes organize jigsaw events at those conventions.
Searching on sites like Meetup or Facebook may yield puzzle-related groups in your vicinity. Check the event calendars for local puzzle makers or stores, gaming cafes, and libraries. If there is nothing in your area, you can try organizing a puzzle swap or contest yourself! Here's to puzzling with other like-minded folks!
Photo above: Puzzle Contest "Festa Major de Gracia" in Spain organized by @fraternitatdedalt, photo by @cronicaspuzzleras

Get to know the Author: 

Tammy McLeod
Tammy is a full time software engineer, a wife, and a mom. Jigsaws usually happen late at night during her me-time. She is one of the founders of the USA Jigsaw Puzzle Association, and she is always actively engaged in the puzzle community, either organizing events, participating in competitions, or hanging out with other puzzle folks!