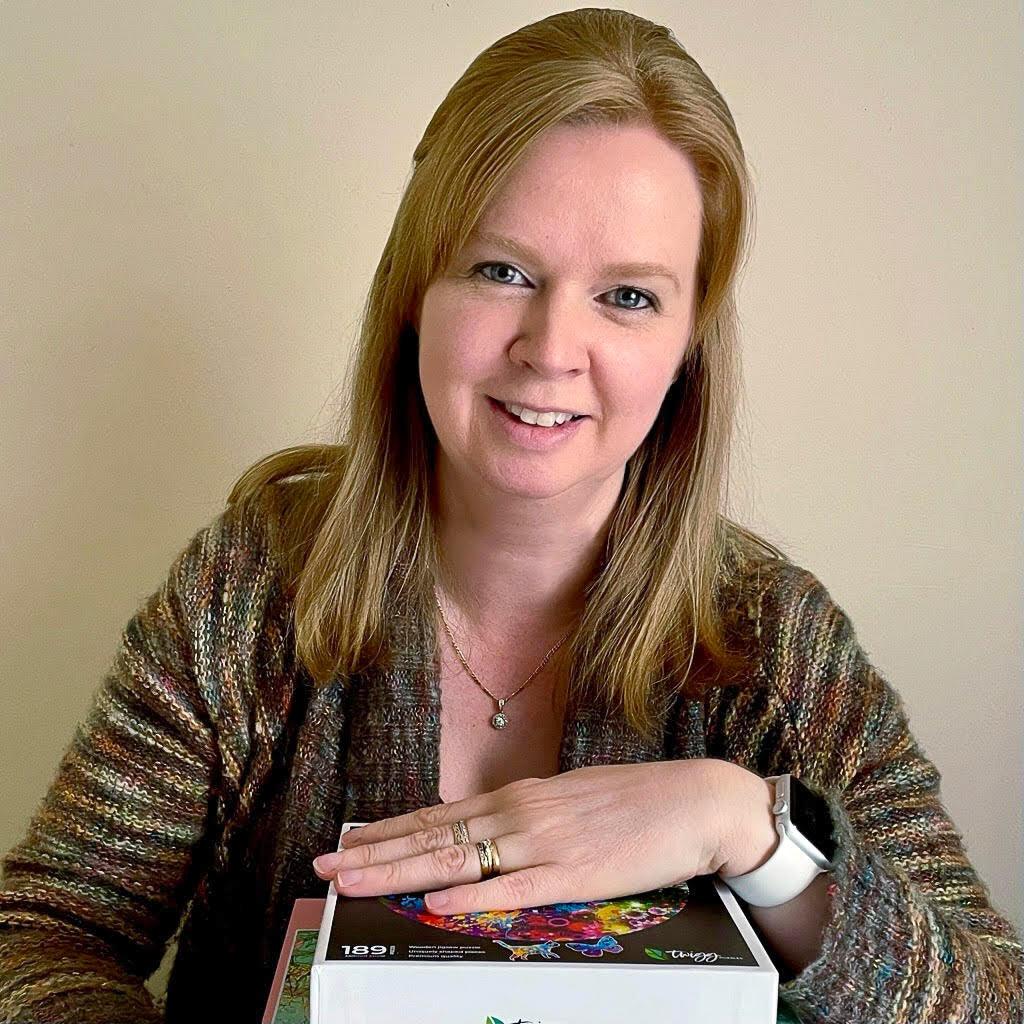 What's your name?
Hi!  My name is Narelle but most people call me Rell or Relli. I usually only get called Narelle by my Mum, in a professional setting or if I'm in trouble.
Where are you from?
I live in Adelaide, South Australia. I've never lived anywhere else so Adelaide has always been my much loved hometown.
When did you start puzzling?
I started puzzling around October of 2020. I'm sure I had puzzles as a child but I don't have any memory of doing them. I actually only started puzzling to help my daughter get some relief from a neurological disorder she has. She lost interest but I loved the process of puzzling and now I'm pretty much obsessed.
What is your favourite piece count and why?
I love 1000 piece puzzles and rarely purchase a lower piece count unless I really love the image. I feel like I get more value out of a 1000 piece puzzle, not just money-wise but with the puzzling experience itself.
What is your favourite type of art?
I tend to gravitate towards more modern art styles. I love whimsical and cartoon styles. Birds almost always catch my eye. I have a habit of selecting really hectic scenes to puzzle too. I like puzzles that have a lot going on.
What makes you keep puzzling and how often do you puzzle?
There's so many reasons I keep puzzling. I enjoy the challenge. I enjoy the feeling of completing a puzzle and of course starting a new one! It's a great way for me to have time away from screens, especially as 95% of my work day consists of staring at a computer screen. I puzzle almost daily, sometimes for hours at a time.
What is your go to drink/snack when you puzzle?
For drinks, in summer it's usually Pepsi Max. In the winter it's usually tea. For snacks, chocolate is always the answer. That can be in cake form too…I'm really not fussy. 
Tell us a little bit about your other joys.
When I'm not puzzling, I'm usually playing video games! My Nintendo Switch gets used pretty heavily a few times a week. Of course I like spending time with my family. My husband and I will regularly do something spontaneous on a weekend. It can be anything from going to an antique store to just getting a cheeseburger somewhere!