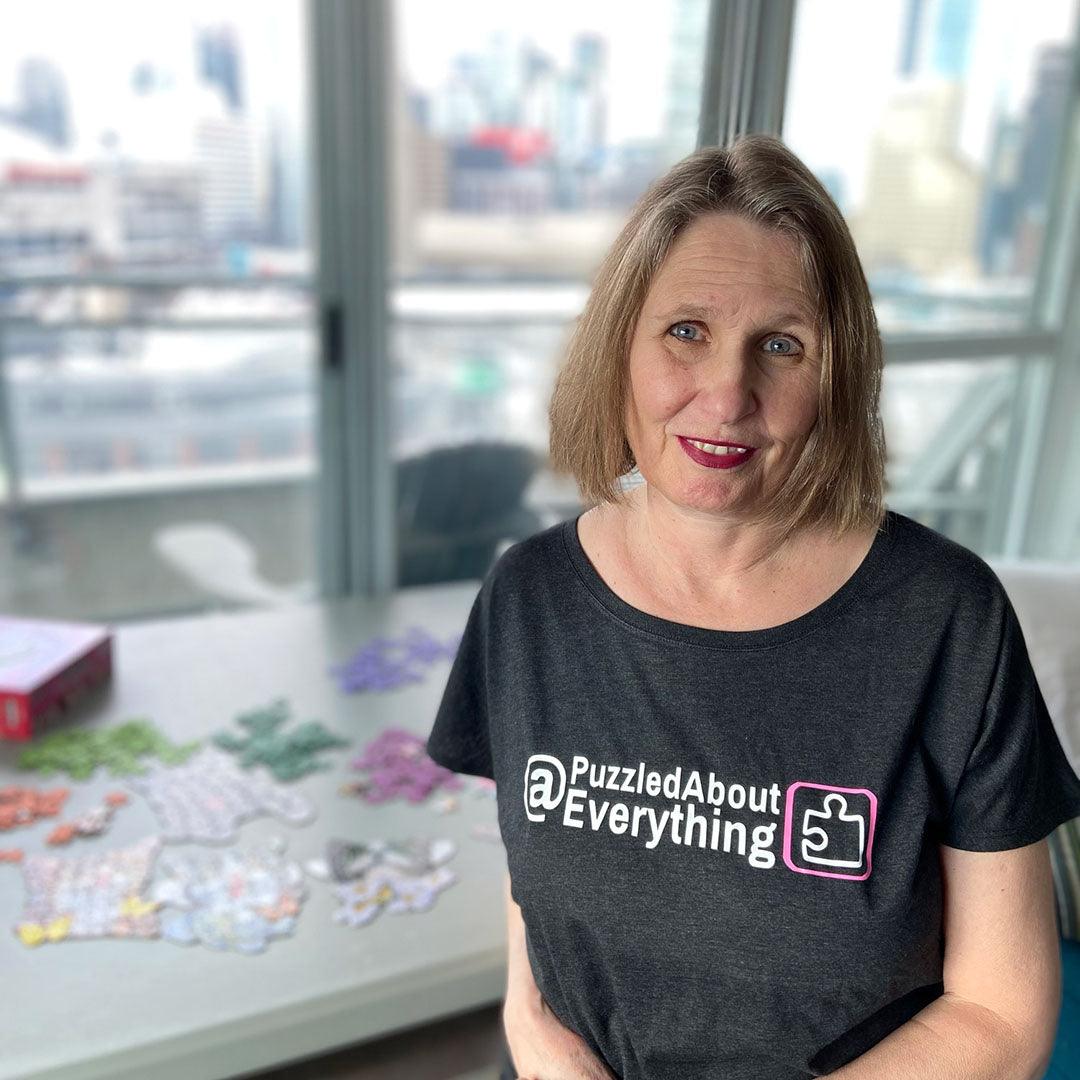 What's your name?
Monica aka @puzzledabouteverything
Where are you from?
Toronto, Canada
When did you start puzzling?
I have always enjoyed puzzling. I became more serious about it when my youngest child moved out around five years ago.
What is your favorite piece count and why?
I prefer 1000 piece puzzles. When I film videos for my social media accounts, I find that I have more options to deconstruct the puzzle and create engaging content.
What is your favorite type of art?
I love interactive art. Whether it's a mural, sculpture, or art installation, I like to fully engage with the art piece. In terms of puzzles, I enjoy puzzles that emulate these aspects of pop culture. Funky shapes and vibrant colours are not only fun to look at, but also easy to sort.
What makes you keep puzzling and how often do you puzzle?
I puzzle every day. The reason I do it so often is because I love it! Posting my puzzles on social media has added a different element of creativity and imagination.
What is your go to drink/snack when you puzzle?
A good cup of tea
Tell us a little bit about your other joys.
My biggest joy is my family, including my two cats. Although my family members don't enjoy puzzling as much as I do, they are extremely supportive of my passions. Once in awhile they join in, not often. Most of the cringey dad jokes I post on my Instagram account, I get from my hilarious husband.