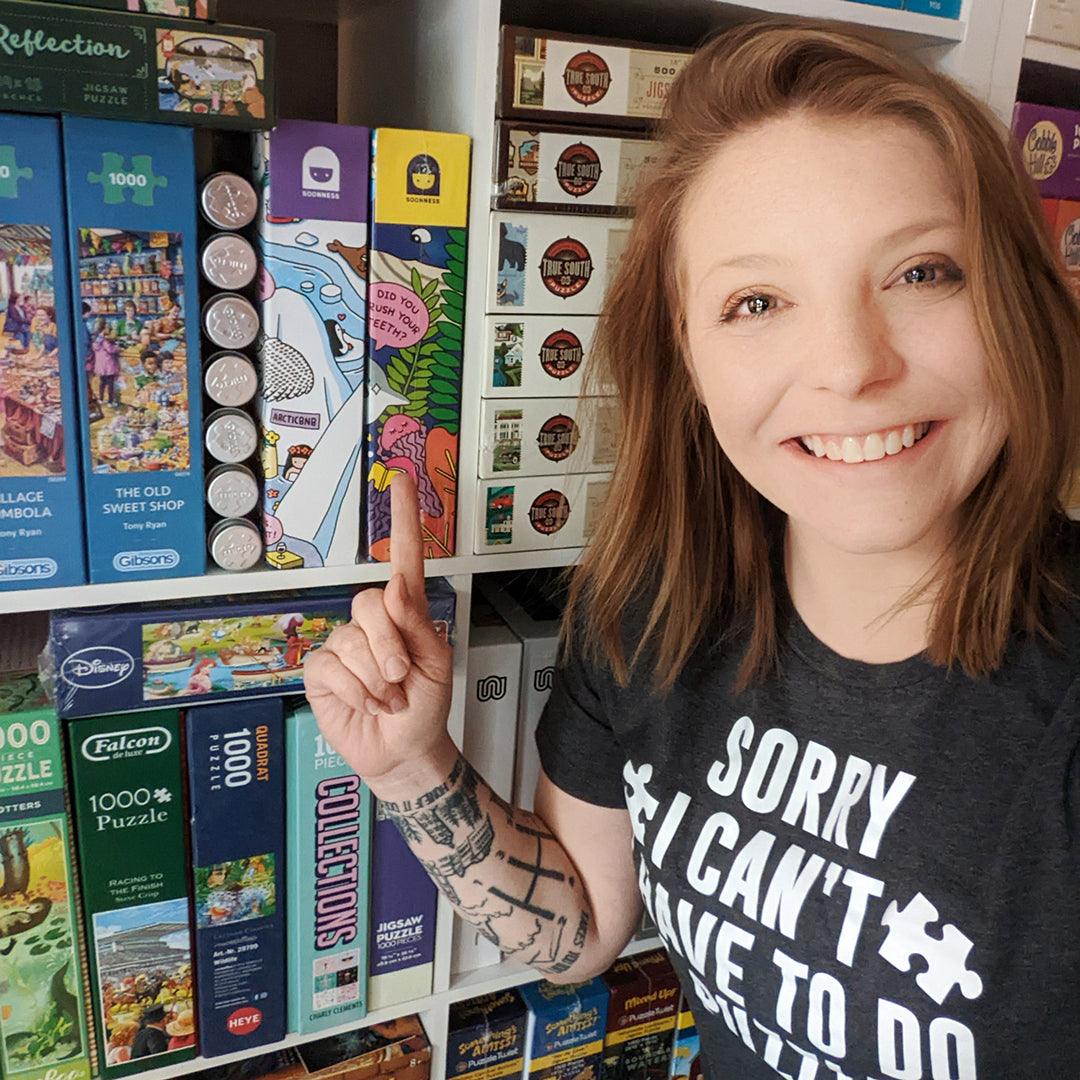 What's your name?
Michaela

Where are you from?
Originally I'm from Duluth, Minnesota! I now live in Lexington, Kentucky.
When did you start puzzling?
I've been puzzling as long as I can remember.
What is your favorite piece count and why?
It really depends on my mood; right now I'd say 750, which I don't have many of in my collection.
What is your favorite type of art?
Anything with bright colors, and lots of detail!
What makes you keep puzzling and how often do you puzzle?
It's relaxing, and a bit addictive. I love ordering chaos, and puzzling allows me to do that. It depends on the time of the year, but I like to puzzle at least a few days a week.
What is your go to drink/snack when you puzzle?
Whatever sounds good. It could be a iced tea on a summer day, a beer on a Friday night, or a hot chocolate when I'm home in the winter!
Tell us a little bit about your other joys.
I am a nerd, and I am working on a PhD. I love what I do! I work in a sports medicine lab and I work specifically with equestrians. I also love spending time with my boyfriend and two dogs (Nimbus & Elfie - Harry Potter themed). We love biking, hiking, running, camping, and listening to records!