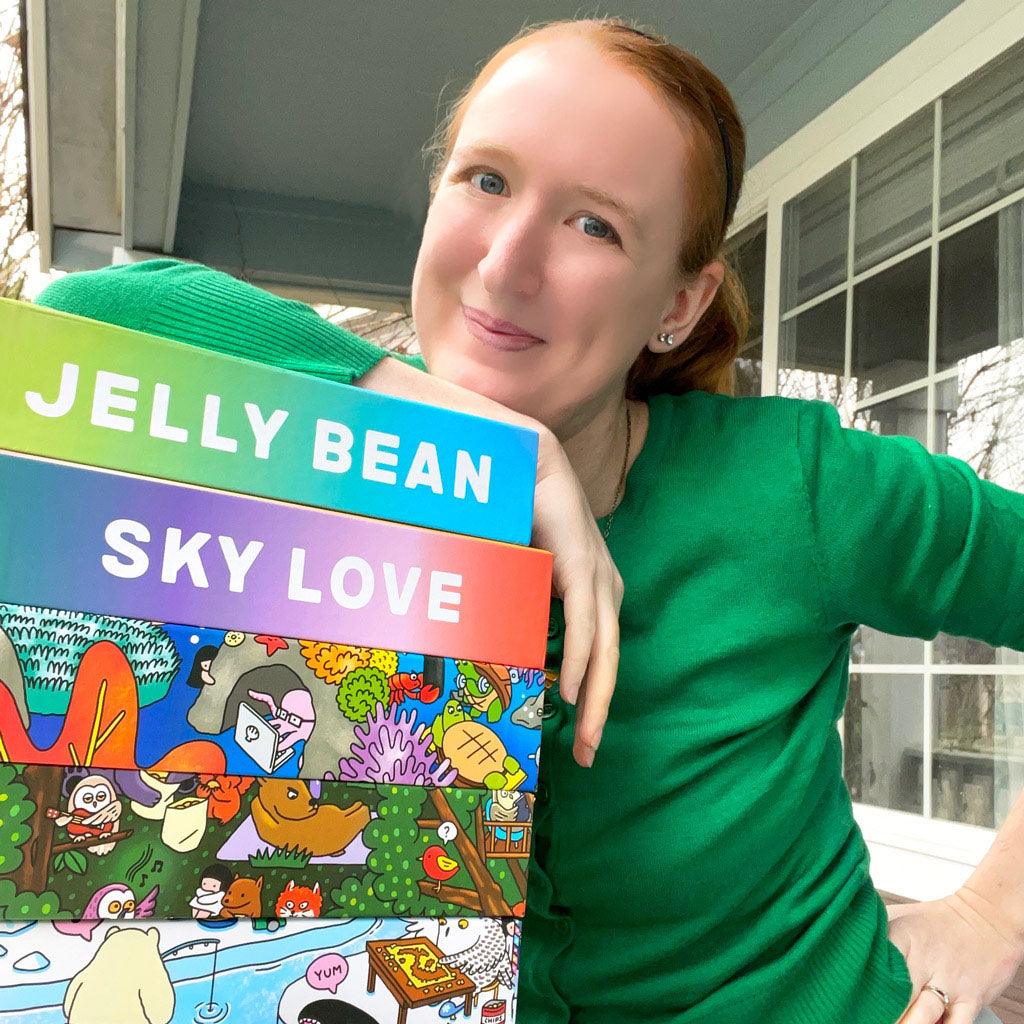 What's your name?
Kelly Wesley
Where are you from?
Olympia Washington
When did you start puzzling?
From the beginning. Started seriously puzzling around 8.
What is your favorite piece count and why?
I like many for very different reasons. If I had to pick one, I would say 1000. They take time to complete but not so long that they sit on my puzzle table for a long time. Some I can get done in one sitting.
What is your favorite type of art?
I like abstract and colorful art. Really, anything that has a lot of color will most likely capture my eye. I also love puzzles with illustrations, animals, and originality.
What makes you keep puzzling and how often do you puzzle?
I puzzle just because I enjoy it. I try to do it every day. Some days this isn't possible with three young kids, but I can usually get in a little time. I also keep puzzling because the puzzle community inspires me to always show what I am working on and I enjoy the enthusiasm.
What is your go to drink/snack when you puzzle?
I normally don't eat or drink with my puzzles. I don't want to hurt my puzzles. However, sometimes I like a vanilla latte in the morning if I am puzzling. That is a winning combination.
Tell us a little bit about your other joys.
I love to make art. Art and puzzling were the first things I gravitated towards as a young child. I also am athletic. I am a speed skater and a competitive swimmer. I am a swing dancer and am skilled in Lindy Hop, East Coast, and Charleston. I enjoy being in the woods, and playing with my 3 children.