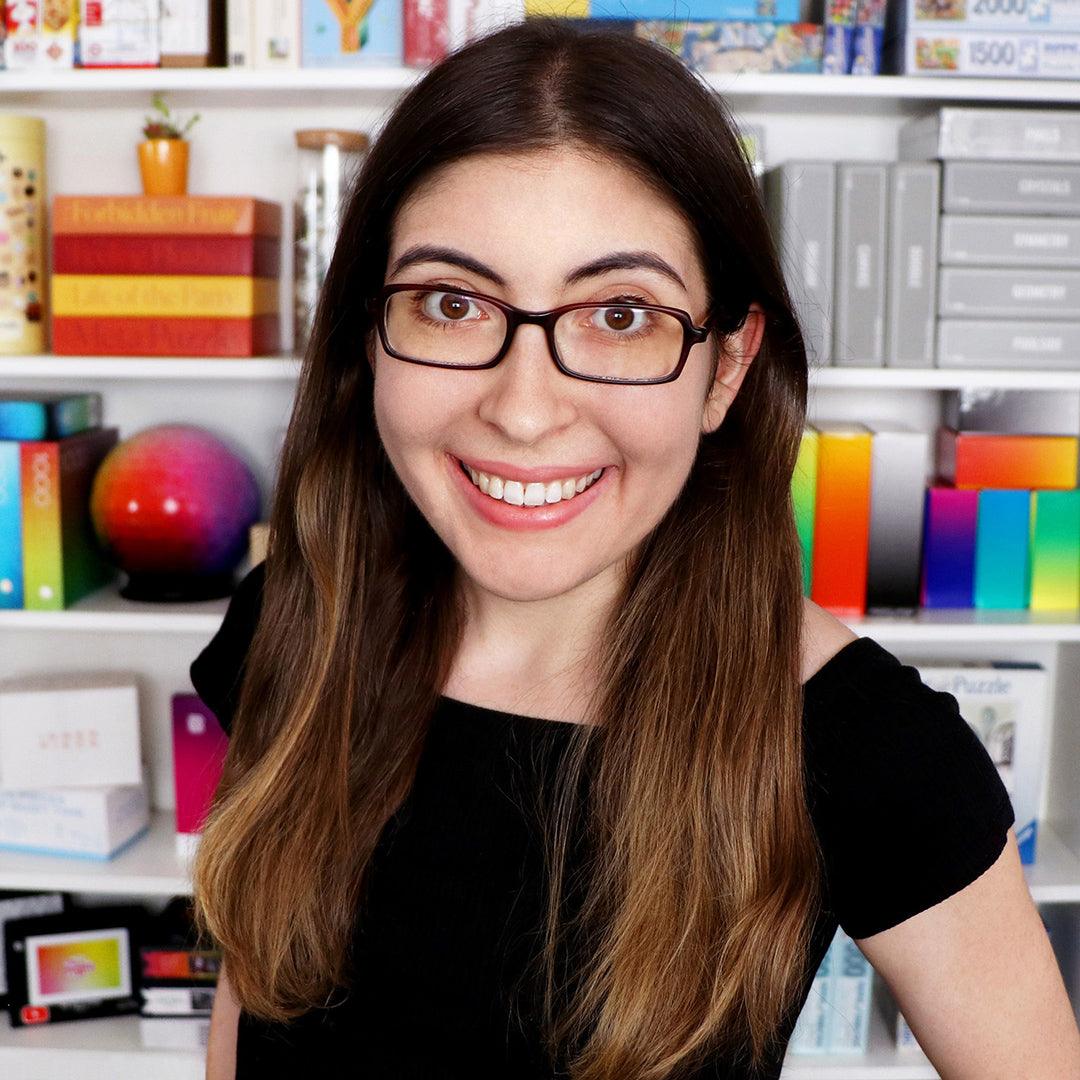 What's your name?
These days, I go by Karen Puzzles online.

Where are you from?
I grew up in New Jersey, but now I live in Los Angeles, California.

When did you start puzzling?
I can't remember a time when I wasn't puzzling! My mom would do puzzles with my sister and I when we were younger, and I started doing 1000 piece puzzles on my own when I was 10 or 11. Ever since then, I never stopped!

What is your favorite piece count and why?
You're probably expecting me to say 1000, but I think it might be 1500. Sometimes a 1000 piece puzzle can feel too easy or go together too quickly, but a 1500 piece puzzle is a perfect weekend project!

What is your favorite type of art?
I prefer doing puzzles of illustrations rather than photos. I like artwork with a lot of bright colors, because if I'm going to be looking at it for hours on end, I want to look at colors that make me happy.

What makes you keep puzzling and how often do you puzzle?
I'm constantly doing new puzzles for my videos, and then also doing puzzles in between filming, just for fun. I usually do at least one puzzle every week, and sometimes more if I have the time. To me, there's nothing better than a Sunday spent with a good puzzle and podcast.

What is your go to drink/snack when you puzzle?
I'm not much of a puzzle snacker, because I don't want to get crumbs mixed in, but I love having a giant mug of tea while I'm puzzling.

Tell us a little bit about your other joys.
Besides jigsaw puzzles, I like doing crossword puzzles, I watch a lot of RuPaul's Drag Race with my friends, I do a lot of craft projects, and it might not always be a joy, but I try to do consistent workouts to keep my back strong and keep my body from getting sore when leaning over puzzles for hours at a time!
Twitter Instagram Youtube Patreon