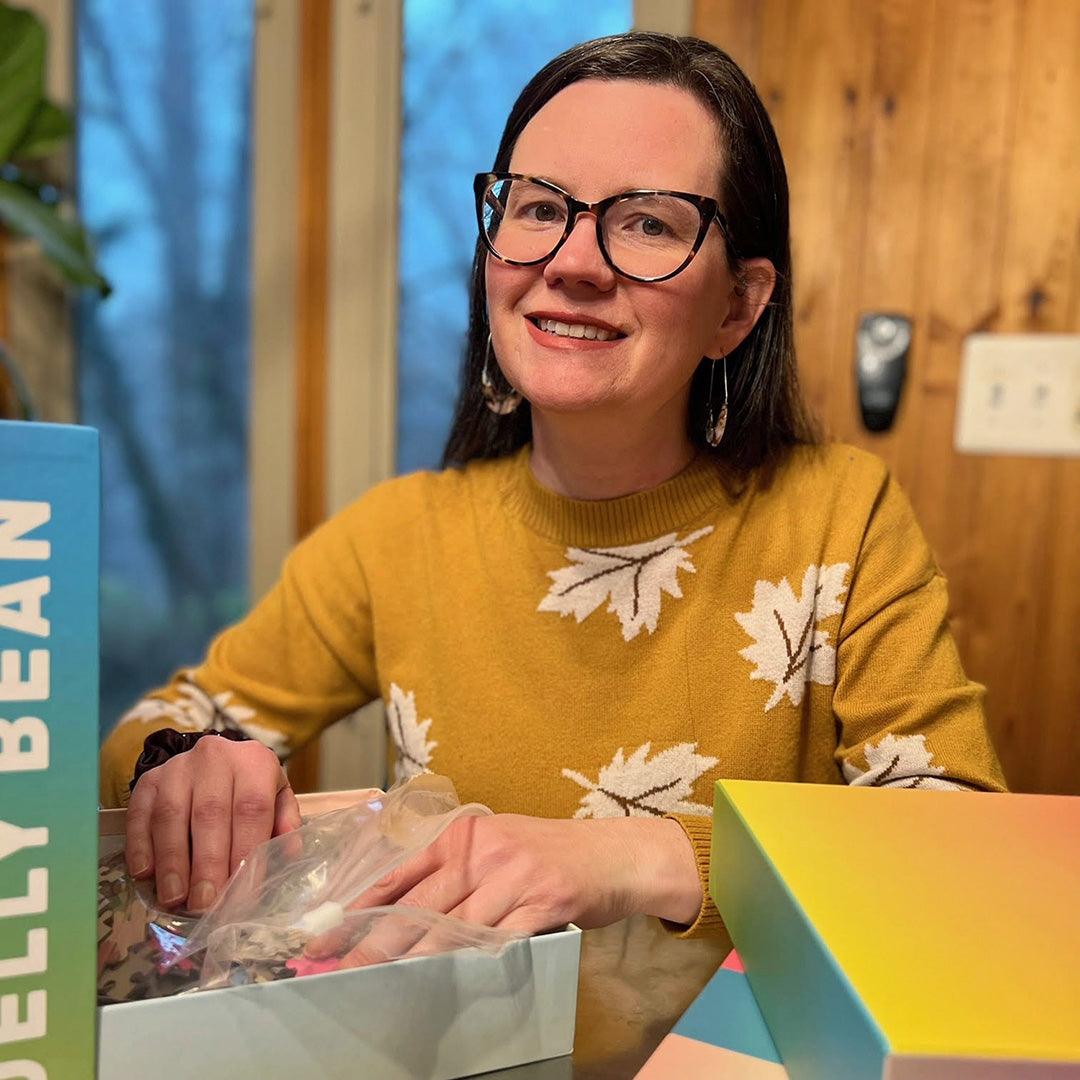 What's your name?
Jennifer Taylor
Where are you from?
Washington, DC
When did you start puzzling?
I've been puzzling voraciously since I was a little kid!
What is your favorite piece count and why?
I almost always do 1,000 piece puzzles. Unless it's a particularly challenging design, that keeps me engaged a good amount of time without being too frustrating, and it also fits my puzzle space (my kitchen table).
What is your favorite type of art?
I am primarily drawn to geometric designs and illustrations. And while I adore bright colors (particularly the optical spectrum), I also have a soft spot for black-and-white/grayscale drawings, particularly with pencil and ink (my favorite two media to draw with myself).
What makes you keep puzzling and how often do you puzzle?
A puzzle is just the right size of project to tackle without getting burnt out, though I'm up for an occasional challenge (higher piece count or difficult image) to push my skill. I also appreciate that no matter how hard, a jigsaw puzzle always has a solution, and even with brute force you can get to the end! I probably do a puzzle per week on average these days, perhaps more or less depending on how busy I am. 
What is your go to drink/snack when you puzzle?
I don't usually snack when I puzzle, but since I assemble them at the kitchen table, I've been known to find a few pieces while eating dinner!
Tell us a little bit about your other joys.
I enjoy puzzling with my husband and hanging out with my kids (6 and 5). I occasionally dabble in art, like modern calligraphy, pencil/ink drawing, and watercolor. We are involved in our church and community and love opening our home to others. I also enjoy working in science/technology research for my career.