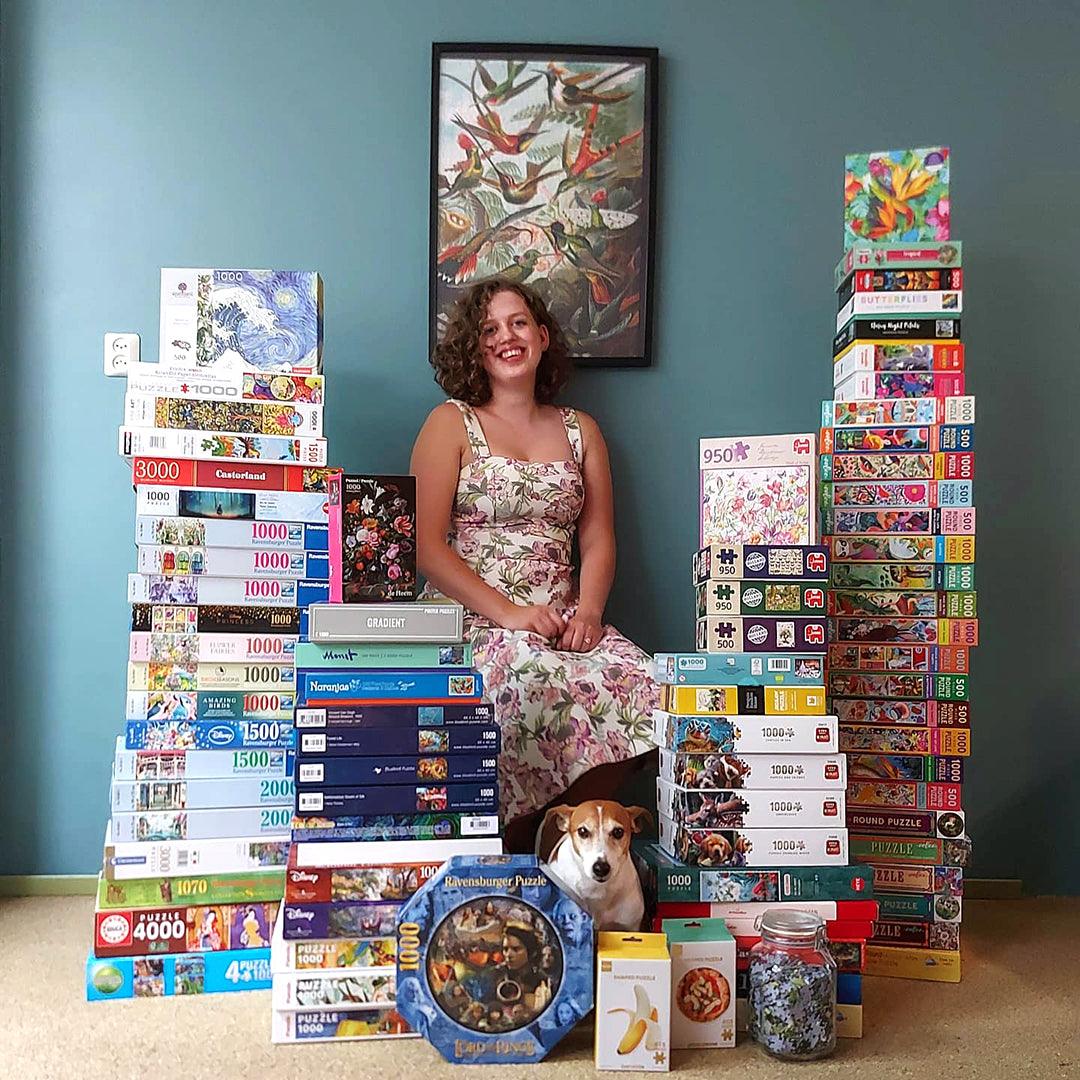 What's your name?
Hi, my name is Pien.
Where are you from?
I am from Eindhoven, which is a city in the Netherlands.
When did you start puzzling?
I got a puzzle for my 18th birthday, which was the first puzzle I did since I was a child! Now I can't imagine ever quitting puzzling.
What is your favorite piece count and why?
For me, it depends on my mood, but if I have to choose I think my favourite piece count would be 1000 pieces!
What is your favorite type of art?
It's very important for me that a puzzle is colourful! I did a black and white puzzle once and I am never doing that again haha. Besides that, I love illustrations, with for example animals or flowers, but basically, if I love the vibes I want to do the puzzle!
What makes you keep puzzling and how often do you puzzle?
I keep puzzling almost every single day because there are always so many new puzzles I want to do! I also really love being a part of the puzzle community, so that also encourages me to keep puzzling!
What is your go to drink/snack when you puzzle?
I don't often snack when puzzling, but I almost always have a large cup of loose leaf tea. Recently I was gifted a mug which fits an entire litre.
Tell us a little bit about your other joys.
Besides puzzling, I also have a lot of other creative hobbies, such as nature photography, and sewing. I also really love to read and go on walks with my dog Dino!