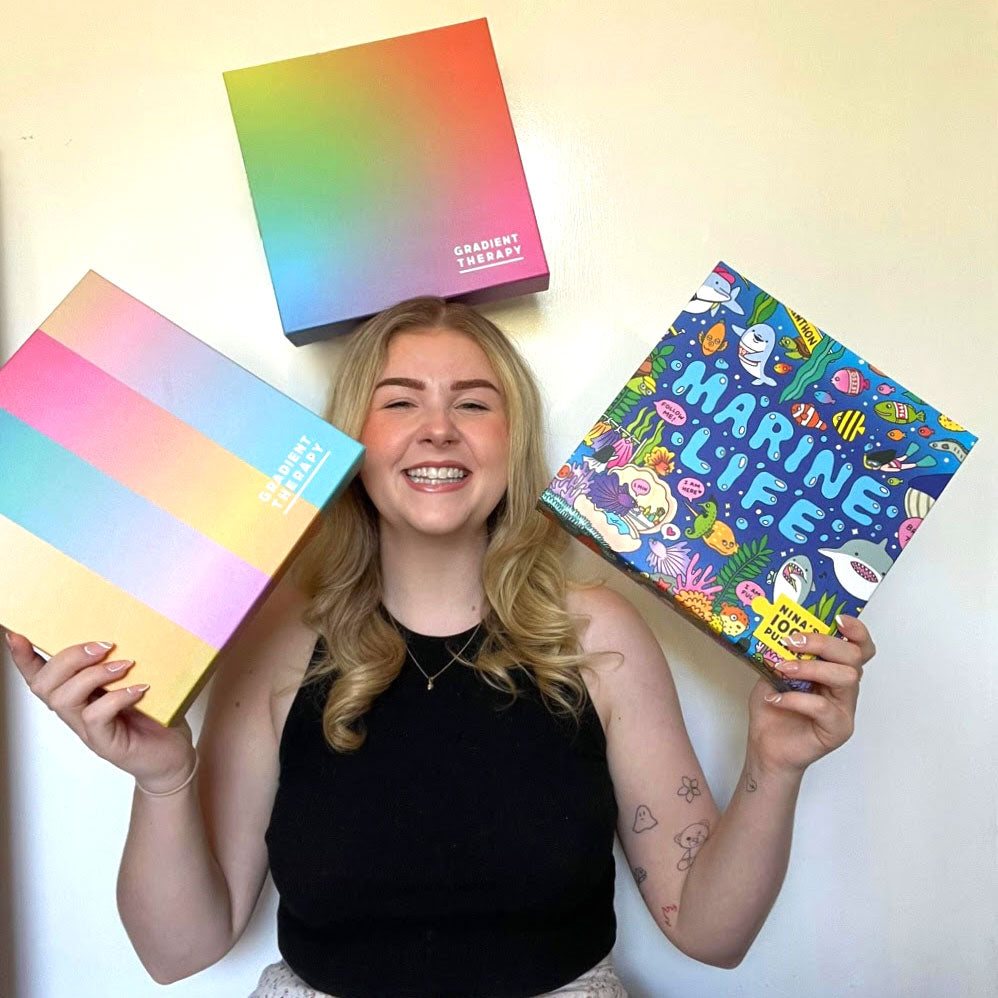 What's your name?
Lucy
Where are you from?
Melbourne, Australia
When did you start puzzling?
2016, but 2020 lockdowns increased my love for it!
What is your favorite piece count and why?
1000 pieces. It's just the right amount of pieces. Nothing too big that it's overwhelming and not too small that it's over too quickly.
What is your favorite type of art?
Cartoons, whimsical images or gradient arts.
What makes you keep puzzling and how often do you puzzle?
It's a great way to switch off from day to day life and relax, as well as keeping your mind busy and I usually puzzle whenever I have spare time. I work in shifts, so it changes how often I puzzle, but I would say daily if I had the time.
What is your go to drink/snack when you puzzle?
I don't usually snack when I puzzle but if I do, I would have to say any sort of chips. Easy to eat and not messy when puzzling. And I'll either have water, tea or a soft drink, depending what sort of day it is.
Tell us a little bit about your other joys.
I love dancing, baking, reading and sewing just to name a few. I also enjoy spending time with friends and family and of course my cats!