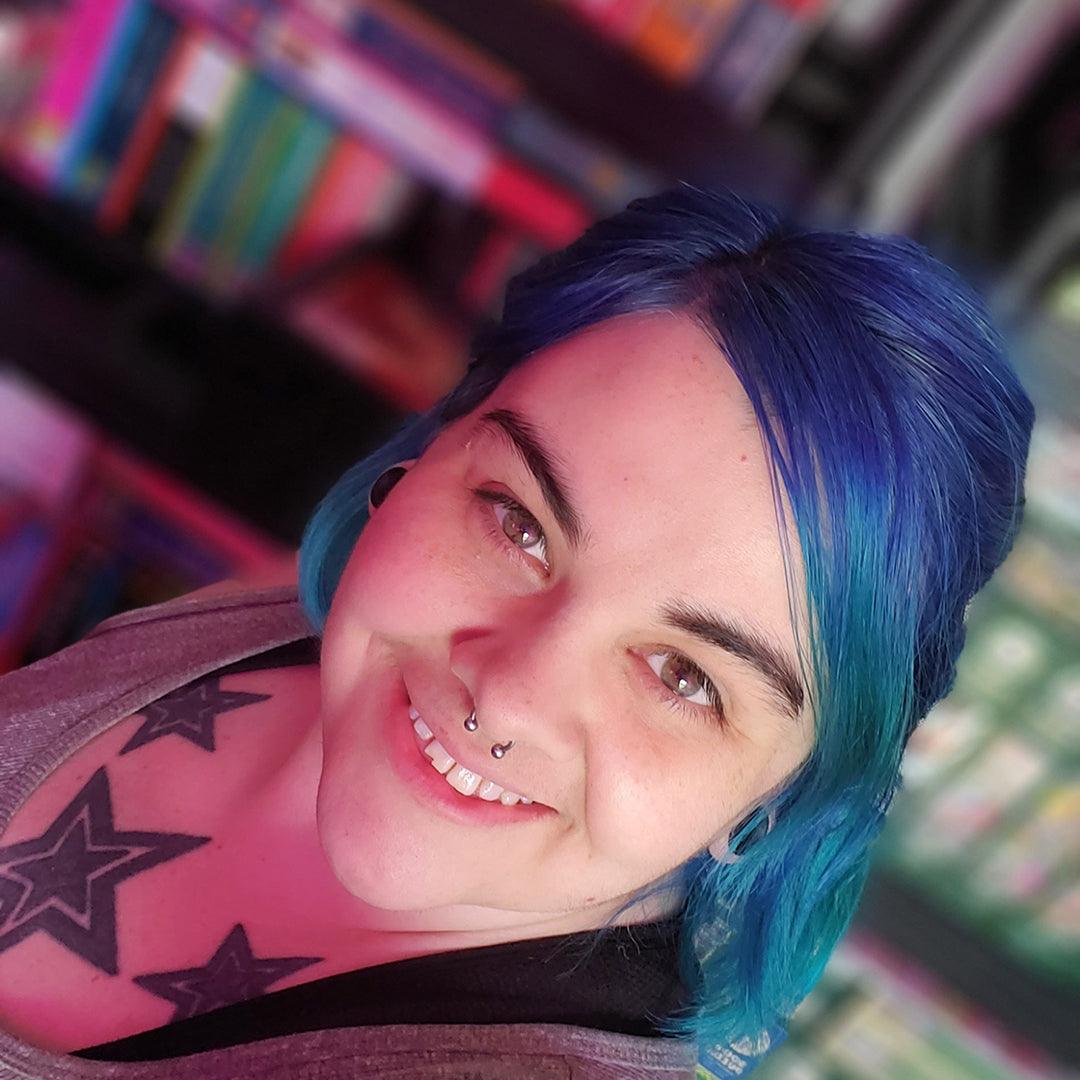 What's your name?
Jenn/PuzzleKnucks
Where are you from?
Originally from Massachusetts, migrated to Florida almost 20 years ago.
When did you start puzzling?
I've been puzzling as long as I can remember. Many Christmas and birthday gifts were puzzles. I went full force into the Puzzle life in the start of 2019. So happy to have found the puzzle community on Instagram.
What is your favorite piece count and why?
My favorite thing about piece counts is, there is one for every mood! Less than 200 is perfect snack size when there isn't much time to puzzle. 300-750 when I want to feel accomplished as I can usually finish in a one sitting. 1000 or more is great for a marathon session or to spread out over several days.
What is your favorite type of art?
Love bright colors! Cute creatures and characters. Anything with an interesting pattern, or texture. Dinosaurs, unicorns, rainbows (oh my!)!
What makes you keep puzzling and how often do you puzzle?
Puzzling is my happy place, a little bit of sanity and peace, meditative even. My work is high volume and high stress with lots of human interaction, puzzling allows me solo quiet time to be in my own world and turn off my brain. I try to puzzle every day, but sometimes work gets in the way and doesn't allow for it.
What is your go to drink/snack when you puzzle?
Miller Lite! I've got a little mini fridge that holds 6 cans in my Puzzle Piazza!
Tell us a little bit about your other joys.
Musicals, neon hair, Hubs and our cats (who all have food names), tie dye, being on the ocean, and good friends!