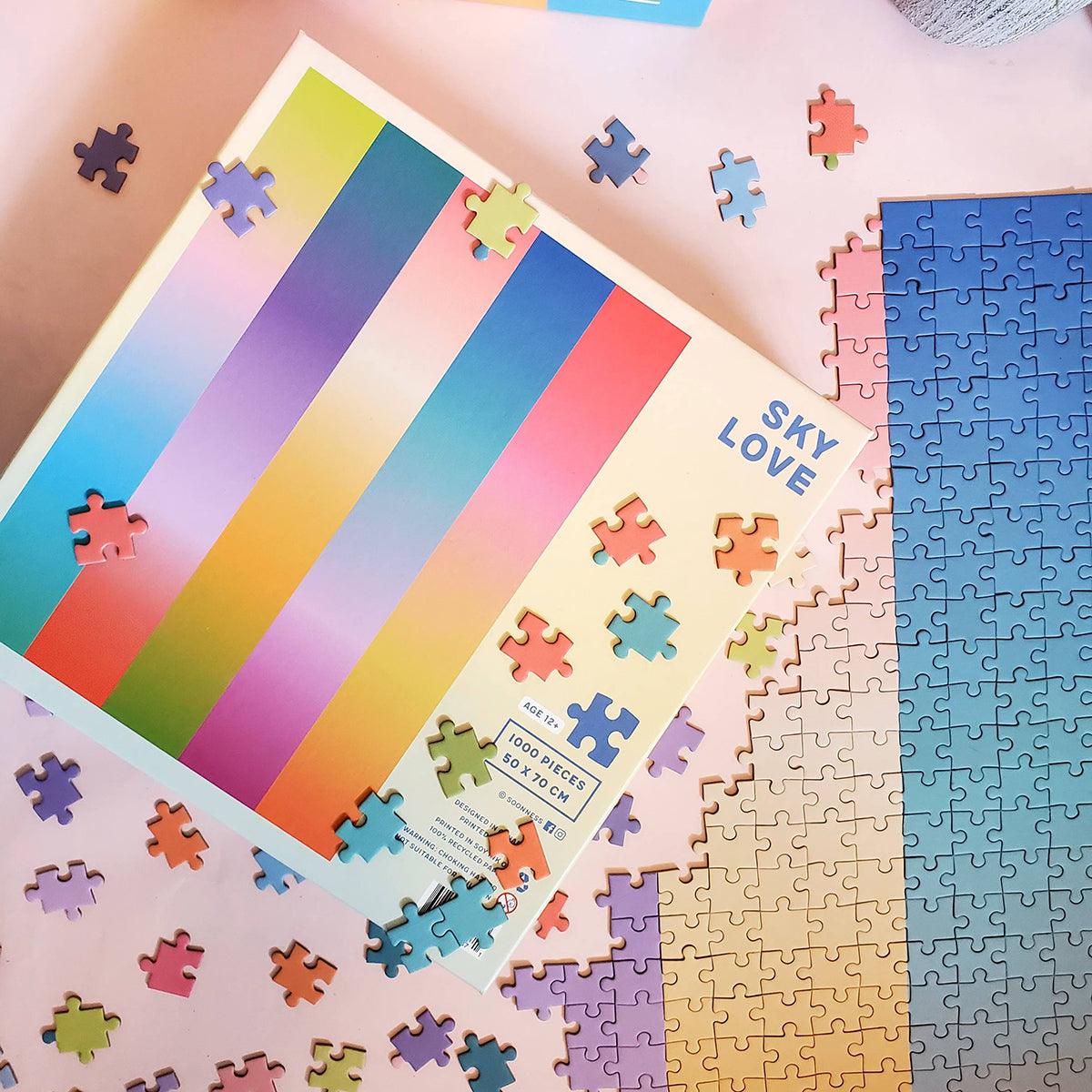 What's your name?
Sehee (Lydia)
Where are you from?
Toronto, Canada
When did you start puzzling?
In 2018, when I was looking for activities I could do with my son. My son didn't like it, but I really enjoyed it and got addicted!
What is your favorite piece count and why?
1000 pieces. It takes around 5-6hrs to finish, and that's the perfect amount of time for me to enjoy the puzzle and admire the art. I also like 500 piece ones as fillers between more challenging or large puzzles.
What is your favorite type of art?
I love any puzzles with bright and colourful art... especially art that depicts women or flowers. However, I want to try puzzles with all types of art because sometimes, even though I love the art, the puzzle does not end up being fun. And other times, I dislike the art but have lots of fun with the puzzle. Can't judge a book-- err... puzzle by the cover!
What makes you keep puzzling and how often do you puzzle?
I used to paint as a hobby, but now I enjoy art through puzzling instead of painting. It's the perfect activity for me because I like to relax by spending time by myself. I usually puzzle everyday, and my favorite time to puzzle is between eating dinner and going to bed.
What is your go to drink/snack when you puzzle?
I usually drink water while puzzling! But I don't eat snacks because I don't want food to get the puzzles dirty. If I REALLY need it, I'll go on a snack break.
Tell us a little bit about your other joys.
Another joy of mine is playing Euro board games with family and friends. Before the pandemic, we would meet up with friends once a month to play board games all day long. I also like eating at delicious restaurants with friends and going to watch Blue Jays with the people I love.