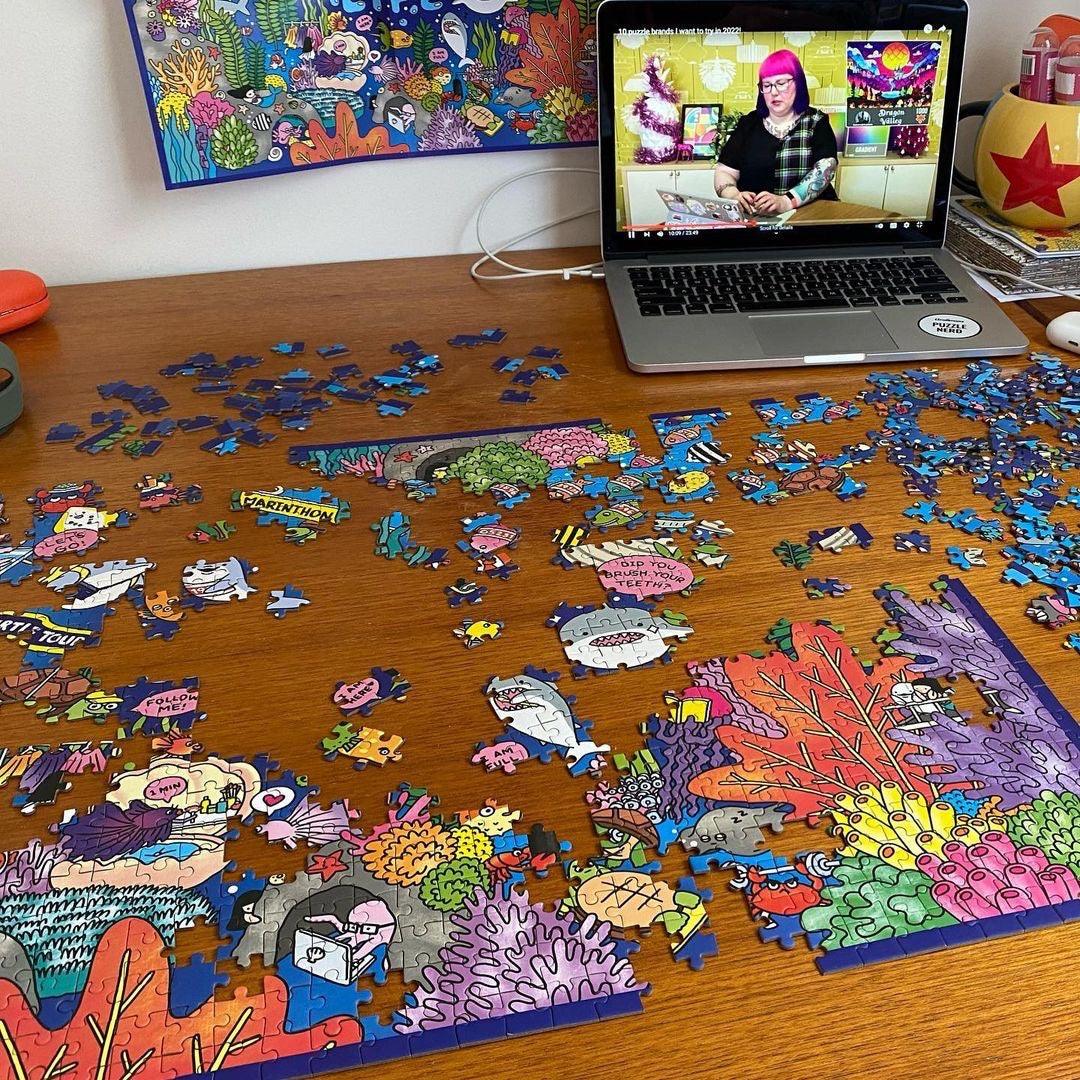 What's your name?
Deanna
Where are you from?
Melbourne, Australia
When did you start puzzling?
As a toddler - my first puzzles were wooden shaped with the little handle of shapes. After those I moved into the cardboard ones where the pieces fitted into a cardboard frame/tray.
What is your favorite piece count and why?
1000 or 1500 because it's the biggest I can fit on the space I have for puzzling and I find this size quite satisfying whilst not dragging out for too long. I rarely do 500 pieces - I find it's over too quickly.
What is your favorite type of art?
I like whimsical, retro, abstract, collage, colourful and Christmas puzzles.
What makes you keep puzzling and how often do you puzzle?
Puzzling calms me and my mind quiet. It's a way to switch off and escape from the chaos of the world. I also have to keep puzzling to get through my massive to do pile. I puzzle everyday - my puzzle space is right near the kitchen so even when I'm cooking dinner I can sneak a few pieces in.
What is your go to drink/snack when you puzzle?
Always a cup of tea or water. I'll eat breakfast as I like to puzzle before work. I don't usually snack.
Tell us a little bit about your other joys.
I love to read, walk to my local beach with my dog, watch movies, garden and write snail mails.