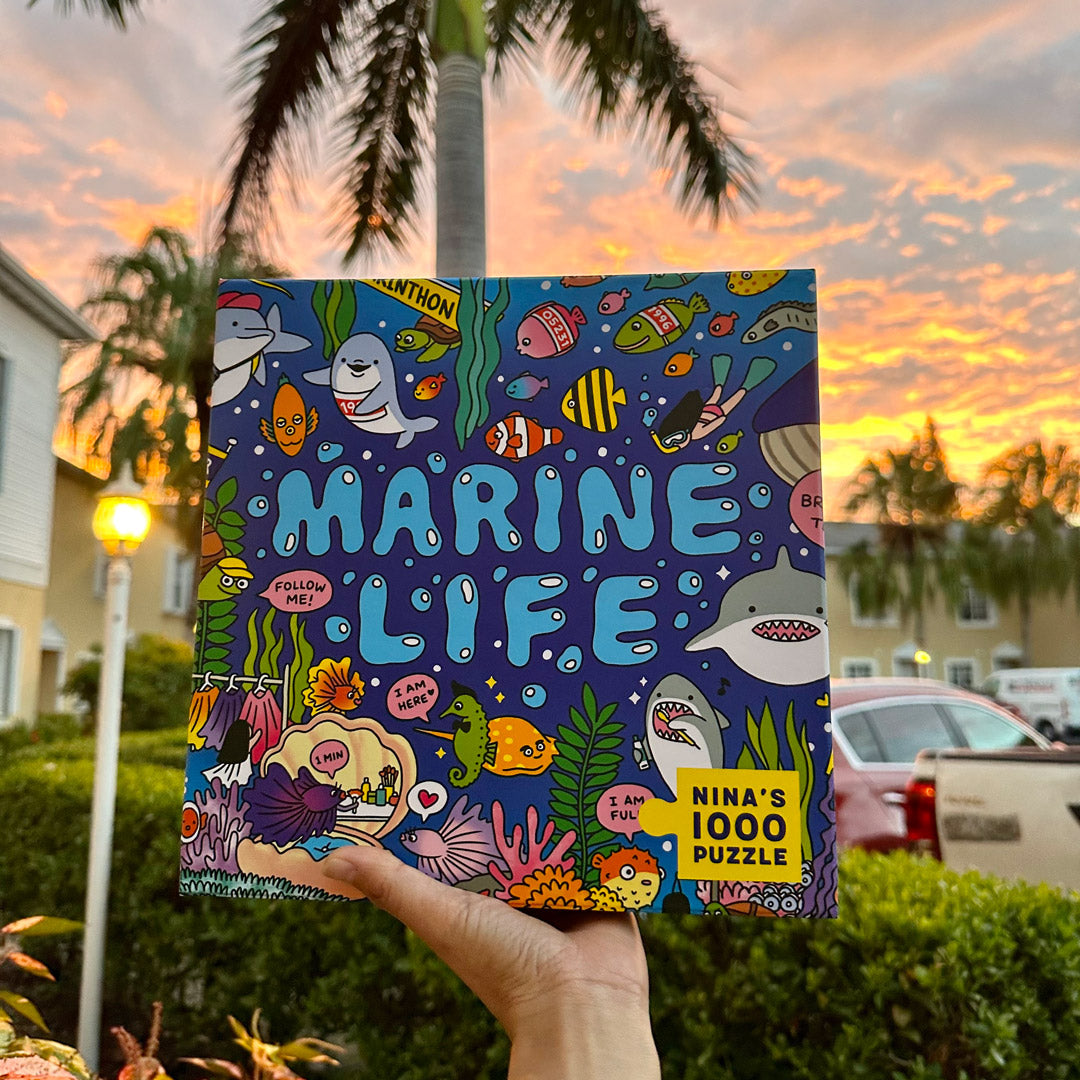 What's your name?
Melani
Where are you based?
I'm based in the Cayman Islands, originally from the Philippines.
Tell us about what your ordinary day looks like.
I'm an accountant and an Excel spreadsheet is my daily companion. As my work requires me to sit all day in front of a computer, I make an effort to go out and walk in my neighborhood at least half an hour everyday. I'm a homebody, an extremely introvert person and I find joy socializing with my puzzle pieces after a busy day at work. My weekends usually involve doing my laundry/household chores, trip to the grocery and of course more puzzles!
How did you get into the world of puzzling?
During my childhood days, I vividly remember a Mickey Mouse and Friends jigsaw puzzle being pieced together by my aunt - a puzzle lover. Those cute images of characters and the satisfaction of putting the pieces together fascinated me and thought jigsaw puzzles make a good hobby. I had several small jigsaw puzzles back then and growing up, I enjoyed solving crossword puzzles, playing sudoku, Boggle and scrabble. In February 2022, I rekindled my love of puzzles, thanks to the bookstore gift card I won from a team building activity at work!
What makes you keep puzzling & how often do you puzzle?
Puzzling is a journey, it relaxes me and gives me joy. It's a pause button to my busy work schedule. Ideal time for me to do puzzle is after dinner time and before hitting the sack, and on the weekends.
What is your favorite type of puzzles?
1000-piece puzzles with classic cuts are my go to puzzles. This is just the right count for me due to limited space and perfect if I want my puzzles to be framed. I love puzzles with fun and cute characters - it sharpens my memory and my attention to detail. I love Gradient puzzles because they are relaxing. I also gravitate towards soft color puzzles.
During puzzling sessions, do you listen to anything or puzzle in silence?
I usually listen to music or to my favorite vlogger in youtube during puzzling sessions.
If you were to describe what puzzling means to you, what would it be?
Relaxing and satisfying. Puzzling sparks joy!
Tell us about your other interests & joys.
I love plants. I love photos.
Do you have anything you want to share?
With hard work, everything will be worth it in the end.