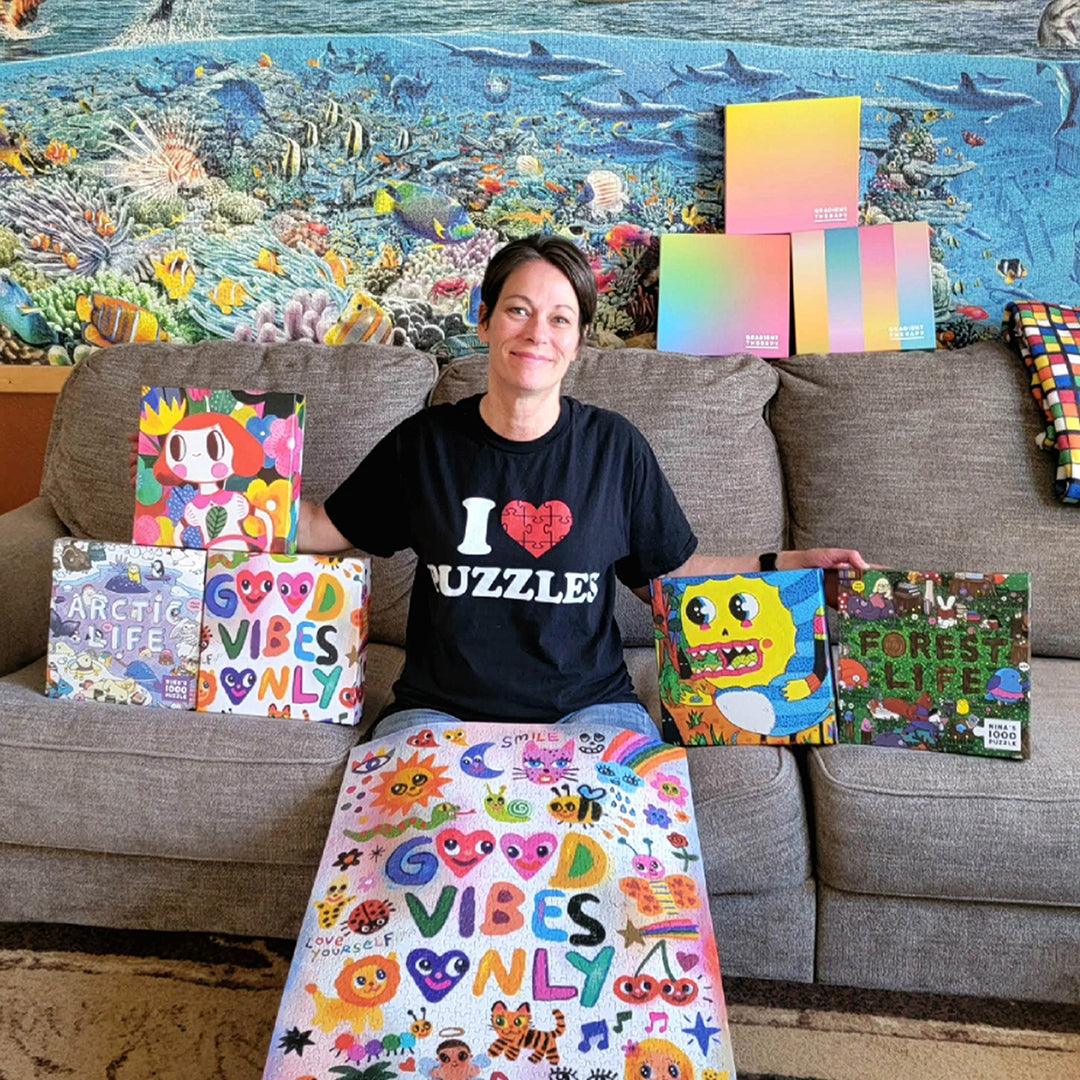 What's your name?
Judy Moulder
Where are you from?
New Mexico, USA
When did you start puzzling?
I started puzzling when I was just a little munchkin, so I've probably been puzzling for a good 45 years!! I only took a break from puzzling when I was in the Army, but I still managed to do a puzzle from time to time!
What is your favorite piece count and why?
If I only have a day to puzzle, I prefer 1000 piece puzzles. But if I am not in a rush, like on vacation, I really enjoy dong 5000 piece puzzles and above!
What is your favorite type of art?
I really enjoy abstract art, but in all honestly, I just enjoy most types of art. My puzzle collection extends far and wide in terms of art and pictures and genres, so for me, it is really tough to pick one favorite!
What makes you keep puzzling and how often do you puzzle?
I love the fact that each puzzle brings it's own story. Each puzzle different and unique! While some puzzles are quite a bit easier than others, each one is its own little journey and when you complete a puzzle and are satisfied, then you can start a whole new adventure with a new puzzle! I try and puzzle at least once a week, usually on Sundays. Sometimes, I might spend a full weekend of puzzling in! If I have a small one, I might puzzle while I watch TV or soccer practice or some other crazy place!
What is your go to drink/snack when you puzzle?
I always have a diet coke, tea, or water while I puzzle, but my drink is always on my desk, not my puzzle table, and no snacks. I don't want to get crumbs or anything on my puzzles or in my puzzle area.
Tell us a little bit about your other joys.
My family - 2 sons, hubby, 2 basset hounds and a cat - is my first joy, but I also enjoy crochet, just wish I was way better at it! I love to go for walks and I really enjoy making fractal and abstract art.
Instagram Youtube Facebook Tiktok